Wouldn't it be great if you could make money off of your hobbies? You'd be doing something you love and earning money on the side, too!
In this article, I'm going to share with you 6 hobbies you can turn into a side hustle and make a living from them.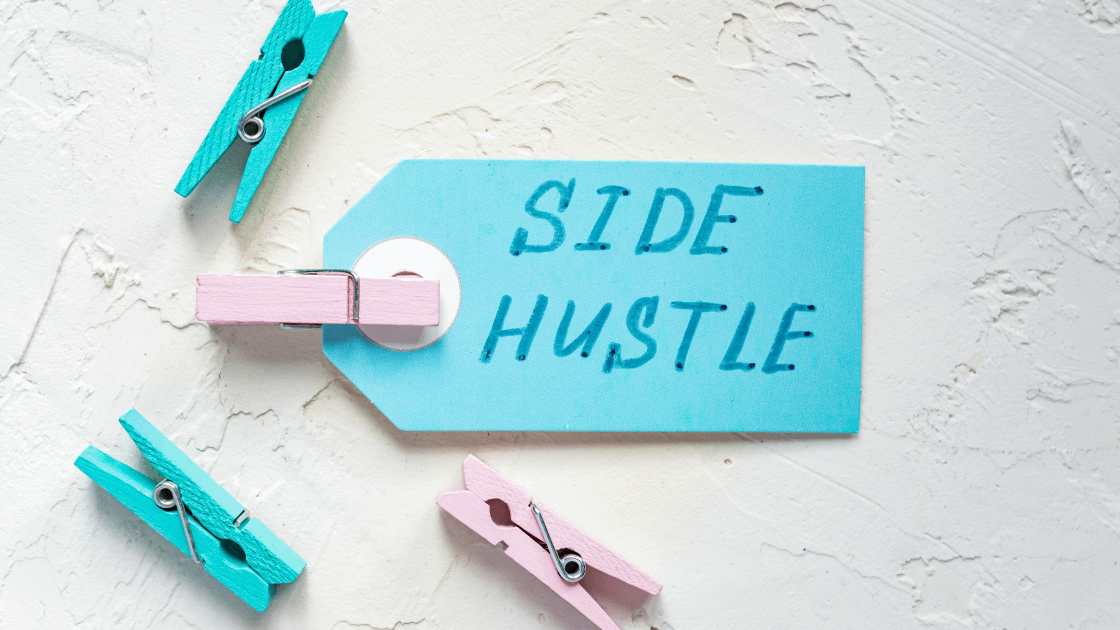 6 Hobbies You Can Turn Into A Side Hustle
There are millions of different hobbies, so I am not going to cover all of them, I just picked 6 of the most popular hobbies and how you can turn them into a side hustle.
1. Writing
If you love writing, then you've got quite a few side-hustling options to consider. You can start a blog, you can do freelance writing (copywriting pays pretty well!), and you can even write eBooks. You can even commission poems and sell these for a nice profit.
The best place to start if you love writing is starting a blog, you can just buy a domain name and hosting, install WordPress and start writing, you can monetize your blog by promoting affiliate products, using display ads, writing your own ebooks and selling them on your blog, etc.
You can read more about how to start an affiliate marketing blog here.
If you do not want to start a blog, you can go a freelancer route, you can start writing on sites like Fiverr.com, and charge anywhere from 5 USD to $100 USD per article ( actually when you become excellent you can charge more).
If you are going with the freelancer route, I will recommend starting by charging a low amount, giving your best work, and asking for the buyers to give you good reviews, when you have the reviews ( the social proof that you can write ) then you can gradually increase your prices until you can make a full-time income.
2. Graphic design
If you're more into art and drawing and have a good eye for design, you can sell your designs at various marketplaces online.
You can design t-shirts and sell them on social media. You can have people pay you to create logos, social media graphics, icons, infographics, and various artwork.
If you are just starting out my recommendation would be again to start with Fiverr.com, you can create simple but good-looking graphics and sell them on Fiverr and make some very good money.
Create an account in Fivver and start selling your service, people buy that a lot since most content creators can not create logos and thumbnails, or for lack of time sometimes lack the know-how.
For example, this guy on Fiverr sells one logo at a minimum of $30 and has sold more than 320 reviews ( most customer does not leave a review, so this is the minimum number of possible customers), which is at least $9,600, assuming they sold just the lowest package.

3. Singing
If you've got a good voice, you can sing in bars, clubs, or restaurants. Or you can join a band and be their lead or backup vocalist.
The possibilities really are endless if you've got talent. If you're not afraid of going on TV, you can join singing contests and win awards and recognition in the process.
You can teach other people how to sing, you can video record yourself singing and upload your video on  Youtube and make money from Youtube ads program.
Another option is that you can upload your songs to Spotify and make money in terms of royalties when people listen to your songs.
4. Photography
If you love photography, then you can sell your photos to stock photo websites. You can also work as a wedding photographer on your days off. You can have people pay you to take high-quality pictures of their products, houses, etc.
Another option here would be to open an Instagram account and post your pictures there, when people start liking your photos and your account grows, many brands will want to work with you and pay you good money for it.
5. Dancing
Some people are born with two left feet like myself. But If you're not one of them and you love dancing, then you can use your spare time to teach people how to dance! If you're really good, you can join plays and musicals and even get minor roles on TV.
You can record yourself dancing and post your videos on Youtube, TikTok, Instagram, etc, then you can monetize those platforms with ads, brand deals, recommending affiliate products, etc.
Also, you can create a course about dancing and teach people how to dance, most people I know would pay for a dancing course, the possibility is endless here.
6. Making crafts
If you love making any kind of craft, like crocheting, needlework, sewing, candle making, etc. then know that you can make loads of money with it!
The more intricate the design, the higher the price you'll usually fetch. You need to know where to find your target audience.
Often, you'll find them at places like Etsy, but you can also reach them on Facebook and Instagram.
How about other hobbies
If you have a hobby that I did not mention also you can turn it into a side hustle, it does matter what is your hobby, I am sure there are a few people out there who are interested in what you do.
The only thing you need to do is to talk about it online, that is it, you can blog about your hobby and monetize it with ads or affiliate products, you can create a Twitter account and tweet about your hobby, you can create a youtube channel and talk about your hobby and people will start to read, listen or watch your content, then when you get enough traction, you can monetize it.
Every single of your hobby can be turned into a side hustle, as long as it does not harm people and it is legal you can turn it into a side hustle and make money from it.
For example, I like watching football, so back then I created a blog, I will watch a football game, write my opinion about the game and post my opinion on my blog.
When I started to get 20 visitors per day ( after a month) I applied to Google Adsense, and I got accepted, I was making few dollars then but when my traffic grew I started making $20 to $40 daily, that was enough to pay my bills at the moment.