Not everyone can make money on Clickbank, this is because some countries are not allowed to sell or buy products on Clickbank, in this post, I am going to share 5 ways to make money online without Clickbank.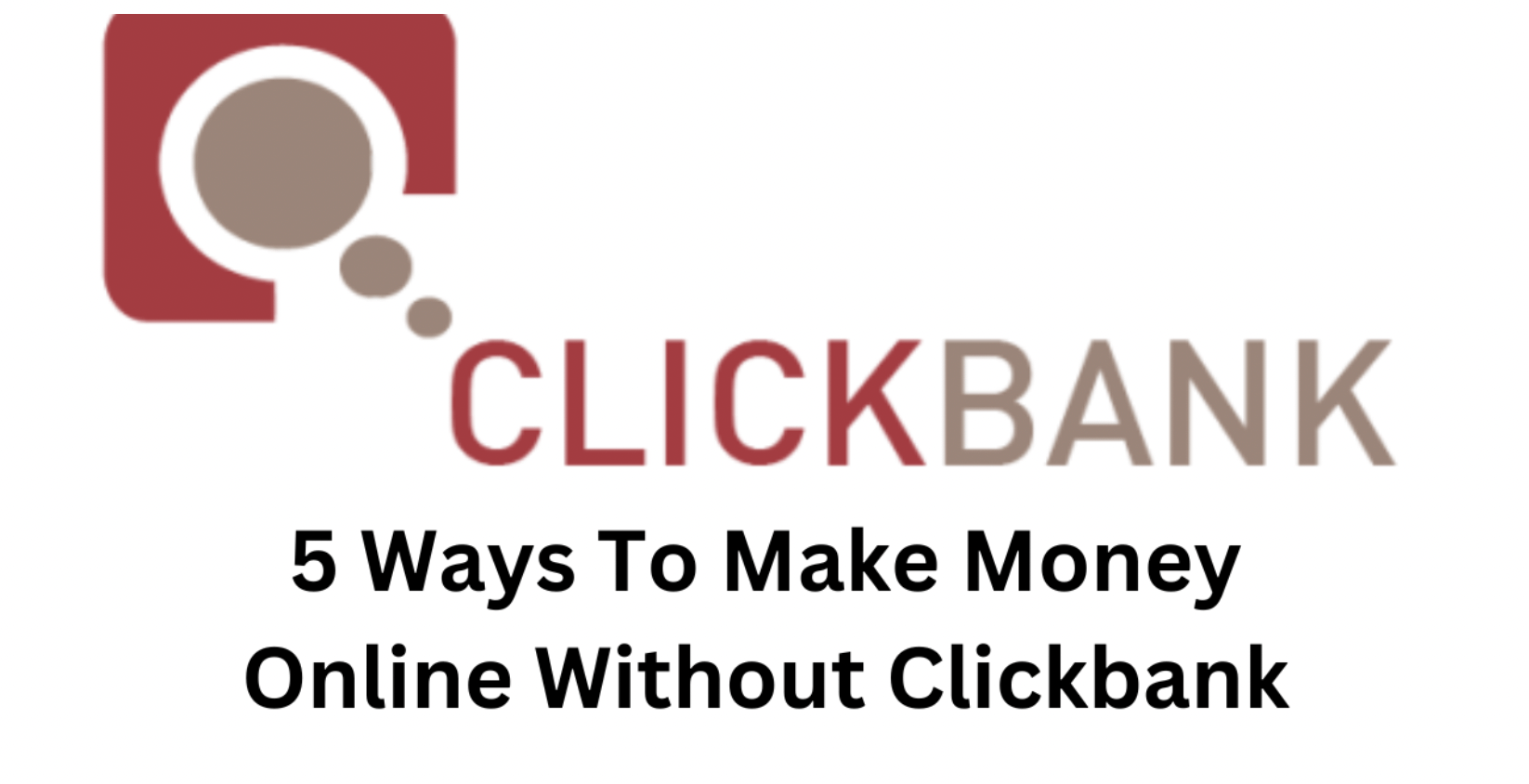 5 ways to make money online without Clickbank
If you are from a country that is blacklisted from Clickbank, you can check the list here, it is not over for you, you can still make money without Clickbank.
Use Alternative platforms
Clickbank is not the only platform you can use to make money there are many other platforms that can help you to make money.
There are Digistore24, WarriorPlus, Amazon associates, etc, just figure out which platform accepts people from your country and start from there.
Here you can find Alternative to Clickbank
Use in-house affiliate programs
Many products have host own affiliate programs, this way they allow anyone from any country to promote those products.
Example of these products is Clickfunnels, Aweber, and Getresponse all these products have in-house affiliate programs and they will let you promote their products without restrictions.
Use display ads 
If you have a blog you can apply for a display ads program like Adthrive, Adsense, etc.
These display ads networks will show your ads to your articles, most of the time the only requirement is that you have a blog with high-quality articles and that your blog gets a certain amount of monthly traffic. 
Start a youtube channel
If you can create videos, youtube can be a great way to make money without Clickbank, all you need to create videos post them on your channel, and watch your channel grow, when you reach their minimum requirement you can monetize your channel.
To get paid by YouTube, you need to follow all of YouTube's monetization policies and live in a country or region where the YouTube partner program is available. You can apply for monetization once you have 1,000 subscribers and more than 4,000 watch hours in a year time frame.
Follow my Youtube Channel here.
Became a freelancer
If you have skills like writing, editing videos, keyword research, link building, installing WordPress et, you can join networks like Fiverr and start selling those skills to others and make money that way.
If you do not have any skill you can learn for free on youtube and in less than a month, you can start making money from them.
Social media influencers 
If you have a big social media following, you do not need Clickbank to profit from it.
Many brands in your niche will be willing to pay you in order to promote them.
My recommendation for this is that include your contact info in the bio of your social media platforms so that anyone interested can contact you and offer you a deal.
Final words 
That is it that are my 5 ways to make money online without Clickbank, If you are new to making money online my recommendation would be to start a blog and from a blog make money by adding affiliate links to your posts, for extra income you can also add display ads.
You can follow my blog process, where I start from scratch on my journey to $5000, you can follow my journey here.