Hey Online business owner, on this page I am going to share with you, tools and resources you need to run your business. Whether you do this as a side hustler or full-time you will need them.
These are essential tools that will be at the core of your business in this industry. They are extremely important and I don't personally do business without them. I highly recommend getting every one of the tools – it's going to save you a lot of time and money.
1. Domain Name:
If you want to create your own business, brand, or website you need a domain name. It's your name on the web.
Even if you are not going to start a blog, you need a domain name. Imagine you meet someone on the street and they want to do business with you and ask you for information, the easiest way to do it is to give them your domain name and they will find everything there.
My domain name for example is smarthustlercrew.com it's where anyone can find information about me and content.
Get a short and easy-to-remember domain name. My recommended site for buying domains is http://namecheap.com 
2. Hosting Account:
A hosting account is what connects your domain to the internet space. It's where all of your data that is presented on your domain is stored.
For example websites, you see on the internet – have data that allows them to be presented and loaded.
The data is loaded from a server.  That server is connected to your domain name which is where people can find that data to look at.
This is the perfect hosting for you if you need fast and reliable but cheap web hosting, I will recommend Clodways, they start at $10 per month, you pay only the resource you use.
3. Email Marketing Client:
If you're going to collect emails and send emails you need software that can help you do it. An email marketing provider allows you to manage your entire email list and it's going to make it easy to send emails that get delivered.
I have used a lot of email marketing software since I got started my entrepreneur journey but I think Convertkit is the best email marketing for content creators.
4. Premium themes
Themes will help you to build a very good and unique blog, you need to find a good clean theme that will make the blog design easier for you.
There are a lot of great themes out there, free and paid, actually, you can get a good-looking theme for free,  I recommend ThemeForest when you can pick and type of theme to build a good-looking website for your business.
5. Video Recording Software:
A video recording software is essential if you want to record training videos. You can use software online that records your screen to help you record the screen and turn what you do and show on your screen into a video. You create then sell these videos.
It's one of the best ways to create training videos. My recommended software for creating Video Recordings is again a software I have used since I first started in online marketing called "Camtasia"
You can get it at https://smarthustlerscrew.com/camtasia
Marketing Research
You will need to perform a lot of marketing research for your side hustle, you need to know exactly what your ideal customers are looking for and create content that can attract them.
The best tool for marketing research is Semrush, you can create a free account and start figuring out what your ideal customer is searching online.
Proofreading 
Marketing online will require you to write a lot, it can be a blog post or social media account, sometimes by doing so you can make some grammatical errors, there is a tool that will help you to proofread your written content and it is called Grammarly, I really recommend it.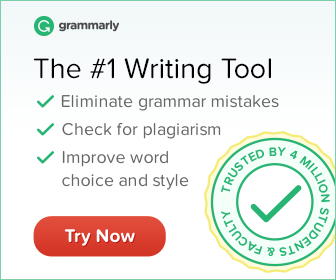 Canva 
Canva is very helpful when it comes to creating graphics, you need this tool whether you will create these and sell them or use them on your own business.
Page Builder
You will need to build squeeze pages to collect information from your potential customers and to build sales pages to sell your products and services. There are many tools that can help you to build your pages. I use and recommend Clickfunnels.
VPN
VPN stands for Virtual Private Network.
A VPN is a service that both encrypts your data and hides your IP address by bouncing your network activity through a secure chain to another server miles away. This obscures your online identity, even on public Wi-Fi networks, so you can browse the internet safely, securely, and anonymously.
As an entrepreneur, you need a good VPN service to secure your data, to bypass products restrictions (some products can be sold in some countries alone if you are from a different country you can not see them, as a business owner you need to be able to bypass this, you can use VPN and change the IP address of your computer and access to that product).
I use and recommend NordVPN.

Final words
I use all the tools and resources that are listed above. They are a critical piece of the puzzle and should be acquired in order to move forward in your business.