Email marketing is one of the best models to make money known to humankind, think about this, how many persons do you know who have an email address, for me everyone I know has at least two of them.
Everyone is competing for your email, do you want to sign up for Facebook, YouTube, Instagram, or any other social media, they want your email, do you want to find a job one of the things they will ask you is to provide your email address.
That is why in this post I am going to tell you why you need to do email marketing and 7 steps to start email marketing for beginners.
Before we move on let me answer some of the questions you might have, in case I didn't answer your question, in particular, let me know in the comment section below.
What is email marketing?
Email marketing is the act of sending a commercial message, typically to a group of people, using email. In its broadest sense, every email sent to a potential or current customer could be considered email marketing.
What are the best email marketing services?
This is not a simple question to answer, there are a lot of good email marketing services out there, from high-end ones like Infusionsoft, they are very good but very complicated to understand and very expensive, you will need to hire somebody to do it for you or dedicate a lot of time learning how to use them.
Also, there are lower-end email marketing services, like MailChimp which are free to get started but they have a very complex design.
So if we take into account the price of the service and how easy is to use them, for me, ActiveCampaign and Aweber are the best email marketing services at the moment.
How can I email marketing for free?
Yes, you can start email marketing for free, ActiveCampaign offers a free two weeks trial, all you need is to register using your email, and no credit card is required, you can get your ActiveCampaign free trial here.
ActiveCampaign is strict when it comes to affiliate marketing, if you are an affiliate marketer or a beginner or you do not have money to invest for now, try Aweber.
Aweber has a completely free plan for the first 500 subscribers, although it is limited but, I can tell you for sure it works, you can start with this plan and when you make sales you can go with a paid plan, for now, you can get Aweber for free here.
What is an email marketing strategy?
An email marketing strategy is part of your overall marketing strategy and business plan.
It helps you market your products and services with the use of the email channel with the best chances for making a profit and reaching your goals.
What is the best email marketing platform?
ActiveCampain is the best email marketing platform in the market. Personally, I tried almost every email marketing platform on the market, and I will tell you with confidence that ActiveCampain is the best email marketing platform.
They have an easy design and simple yet very powerful automation, you can integrate them with most of the other tools you need to run your business and the feature I like the most is their tagging feature, you can tag people on your list according to the products they bought from you, the way they joined your newsletter, the lead magnet they used to opt-in, the links they clicked, etc, your imagination is the limit.
You can read my experience with ActiveCampaign here.
Why email marketing
There are many reasons to start email marketing and here I am going to list and discuss a few of them.
You have more control
There are many ways to build a list online, you can do this by starting a Youtube channel and your subscribers is your list, you can build Instagram followers, and you can do the same with Facebook and many other social media platforms, but there is one major problem with those, you don't control them, a policy change, an algorithm change can wipe out all your following on the brink of an eye, when you have your own email list you have more control and for any reason if the autoresponder company want to shut you down, they will let you download your list.
There is no limit to how many of your subscribers you can reach
Most social media platforms will limit your organic reach, even if you have 10000 YouTube subscribers when you publish a new video it will not reach all of them, they want you to pay to reach more people, but if you have 10000 email subscribers and you send an email all of them will get your email.
Higher return on investment
There is research that came to the conclusion that you will earn around $40 for every $1 you invest in email marketing, this is a very lucrative business, again that is why every company is after your email address, you should too.
Ability to print money
This is one of the most powerful aspects of email marketing, literally, you will be able to print money from thin air.
Imagine this, you have 10000 persons on your mailing list, you wake up in the morning and you realize that you need $5000 asap because there is an emergency, you sit down, and in 20 minutes you find a product that cost $100, and they pay you 50% in commissions, you study the products and you are convinced that it will help your audience, you write an email and sent it to your list, recommending that affiliate product.
If only 2000 people open your email and out of those 1000 click your affiliate link that is 1000 clicks to the offer and if just 100 of them buy, you will have enough money to pay for your emergency (it could be more if you have a good relationship with your audience and the offer has some upsells).
I am not saying you will be able to do this from day one, that will be stupid, but with time if you learn how to do email marketing in the right way you will be able to do this on a regular basis.
Forget about $5000 days, you can do this and pull a lot of $100 days, and in my opinion, this is enough to have a good life in the most part of the world.
The difference between list building and email marketing
Many people get confused when they see the terms list building and email marketing and sometimes they interchange them. Here is the difference between them.
List building is the process of adding prospects to your email list (I will write a guide about this in a few days), this includes picking the market in which you want to build your list, creating a lead magnet or a freebie to give away as an incentive for people to join your email list, creating a landing page or a squeeze page, choosing your autoresponder service and deciding your traffic strategy.
While email marketing is the process of sending emails to your list, this can be promotional emails, educational emails, or a combination of both.
The main purpose of email marketing is to build a relationship between you and your prospects, you need to write those emails as if you're writing them to your own friend.
You see, people tend to buy from people they trust, if you can earn trust from a group of people, they can buy most of the things you will recommend to them and this will make you money in the process.
In a few words, list building is everything that happens before your prospects give you their email address, and email marketing is everything that happens after that.
7 steps to start email marketing for beginners
So these are the 7 steps you need to start email marketing especially if you're a beginner.
Step 1: Pick an email marketing platform
Earlier in this post, I talked about the best email marketing platform, and that is ActiveCampaign, If you want a simple design, powerful automation, and a modern email marketing platform for content creators this is it.
ActiveCampaign has a 14 days trial and then $15 per month for up to 1000 subscribers, remember the cost increases as your number of subscribers increases.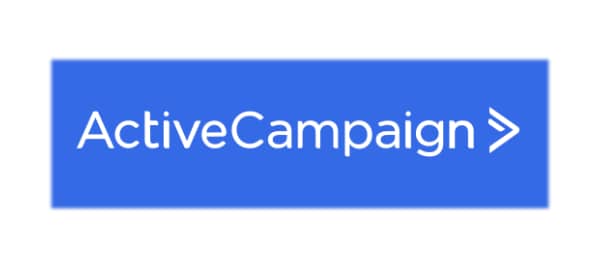 If you don't have money to invest, for now, you can start with Aweber, they have a completely free account for up to 500 subscribers, and they are reliable, easy to use, and beginner friends.
You can get Aweber for free by clicking this link or the banner below.
If you're doing email marketing for the first time in your life go with Aweber and then when you start making some money move to ActiveCampaign.
Each of those two email marketing platforms has a lot of tutorials on how to use them. If you find any problem, let me know via Twitter and I will be glad to help you.
Step 2: Set up a website and a professional email address
It does not matter if you are using Youtube, Podcast, Facebook, or any other marketing channel, you need a website as the central hub of your online business.
In order to create a website, you need a domain name, the easiest domain name you can get is your own name, just go to namecheap.com and buy a domain name for less than $10.
Also, you will need a hosting service, if you are just starting out I will recommend you to get started with Cloudways, they are fast reliable, and relatively cheap. You can get a free trial on Cloudways by clicking the link below.
Can simply install a WordPress on your domain name, if by any means you can't do this let me know and I will help you to install a WordPress site for free.
Also, you will need to set up a professional email address, this is because when you use a free email address like gmail.com, hotmail.com there is a big chance that your emails will end up in a spam box, also having an email address like yourname@yourname.com will increase trust and it is more professional.
You can use Google Work Space to create your professional email address.
Step 3: Create a lead magnet
The third step is building a lead magnet; this is a part that most people ignore but yet it is a very important one.
You need to ethically bribe your prospects to join your list, you need to find what is your audience's main problem and offer them something that will help them to solve this problem in exchange for their email list.
A lead magnet does not have to be complicated, you can create a one-page PDF checklist on foods you never eat to lose weight or a pdf on 5 steps to build your email list.
The main thing about this is that your lead magnet should be practical, easy to consume, and directly to the point.
Also, you can a video, audio, or even an article as your lead magnet, you don't need to overcomplicate this. Just do it.
Step 4: Build a Squeeze page or Opt-in Form
So now you have an email marketing platform and a lead magnet ready, the next step is to create an opt-in form in order to give away your lead magnet. You will need to connect your opt-in form to your email marketing platform.
I always recommend just asking for an email address for exchange with a lead magnet, but if you want to add personalization you can ask for a name too, don't ask for their phone number or zip code, remember less is more.
This is how it works, prospects go to your website and he/she finds a landing page offering a lead magnet, he/she thinks that it is exactly what he/she needs, they give you an email address, and they get added to your email marketing platform which instantly they a thank you message with a download link.
You can build your squeeze page using WordPress plugins or if you can code you can build one coding from scratch, on my case I use Thrive Architect to build my squeeze pages.
Step 5: Create the main email list
When you're new you just need to create one email list or email sequence, you can name it according to your free gift (I will talk about this in the next step).
If you are using ActiveCampaign they call them Automation, you just need to go and create an automation and follow the instructions (again there is a lot of information about this in the ActiveCamaign website).
If you're using Aweber, they call this a list, you will go and create a list, give it a name and description, a reply email (the email you created in step 2) and you're good to go.
Step 6: Create a Welcome message and a Soap Opera Email Sequence
After your prospects are opt-in, you will need to send them a thank you message, the purpose of this message is to introduce yourself to your prospects, thank them for getting your lead magnet, tell them what they can do with it, give them the download link and tell them what to expect from you in the future, that is the main purpose of your first email.
After creating a thank you email, then you need to create and set up a Soap Opera Sequence.
In a few words, Soap Opera Sequence (SOS for short) is a sequence of emails that move subscribers through a serialized narrative, like this: In the example above, SOS #1 is a sequence of 4 to 5 emails. … The main aim of this sequence is to introduce you and your services/products to your prospects
This is the method I learned from Russell Brunson in his famous book DotcomSecrets, you can get it here for free.
Step 7: Send Seinfeld emails
Do you remember the famous sitcom, Seinfeld? It was a comedy sitcom about nothing, there was no pre-written script, all they used to do was, make episodes about their daily life, for example, if they go to the coffee shop, whatever happened there was an episode, the same thing if they go to a restaurant or hospital, they made a whole series about nothing.
Seinfeld emails are basically emails about nothing—oddly enough, they're effective. When writing a Seinfeld email, connect with people in your writing while subtly leading them to your products and services too.
These can be your content, the conversation you have with people on social media or in daily life, trending news of the day, it can be anything, the main thing here is that in each of these emails, you need to connect them to the product your promoting, this is like making money without being too pushy.
People will be entertained and they will buy through your link and you will make much more money.
This also I learned from Russell Brunson, DotCOmSetrets book, again you can get it here:
Final words
Those are the 7 steps to start email marketing for beginners again if you have any problem, let me know and see how I can help you. Thank you for reading.